The International Community of Women Living with HIV (ICW) is the only global network by and for women living with HIV.
ICW speaks for and represents all types of women living with HIV. Through ten regional networks we operate in 120 nations. We are devoted to addressing the various forms of oppression that HIV-positive women face around the world. We maintain a bottom-up strategy in which the opinions of our members drive our agenda because we believe that the experiences of our members should inform what we do and how we do it.
ICW has supported women with HIV as a single force for the entirety of its 20-year existence. ICW gained a voting seat on the International AIDS Conference Coordinating Committee and Consultative Status at the UN Economic and Social Council, making a considerable impact in international forums.
We advocate for the needs of women, young women, adolescents, and girls living with HIV in important global decision-making arenas through their global advocacy program, which guarantees that women living with HIV really have a voice in the formation of policy that affects their life.
News
The people-centered TB Isolation policy has been developed after more than seven years of litigation, advocacy, and follow-up by people with TB, affected communities, civil society organizations, and human rights lawyers with support from a number of developmental partners and funders. The policy has been launched by the Kenya Legal & Ethical Issues Network on HIV and AIDS (KELIN), which is pleased to make the announcement.
STATEMENT FROM W4GF: SUPPORT – DON'T PUNISH WOMEN WHO USE DRUGS
The theme for this year's International Day Against Drug Abuse and Illicit Trafficking on June 26 is generating safe and healthy environments for children and youth. Listen First – Listening to young people and children is the very first step to helping them grow safe and secure to build support for prevention of drug use based on research and thereby create well-being for children and adolescents, their relatives, and their societies. Drug usage and drug testing are a very complicated question, when talking about women with HIV.
Women4GlobalFund issued a statement to commemorate the day.
CYWAG: JOIN OUR VIBRANT NETWORK OF YOUNG WOMEN AND GIRLS!
Are you a young woman or adolescent girl living with HIV between the ages of 15 and 30? Are you enthusiastic about the important concerns and difficulties that you must face? You have a chance from us!
The International Community of Women living with HIV (ICW), Chapter of Young Women and Girls (CYWAG), is seeking a dynamic group of young women and girls between the ages of 15 and 30 to join the chapter and represent young women and girls globally in promoting the rights of young women and adolescent girls in relation to HIV management and prevention.
Is there a "best detox drink for weed"? There is no effective solution to get rid of all anxiety about a drug test. The best you can do is take a detox drink to expel any remaining THC from your system.
When a drug test is on the horizon, it's best to cease using pot well ahead of time. Electrolytes can help you stay hydrated, so try including them in your diet. Follow the instructions on the detox drinks given above on the day of the test to prepare your system for the screening. And if nothing else can help – order Synthetic Urine. Women can buy and use it, there is no gender discrimination.

The stigma index is an ICW partnership with GNP+ and UNAIDS.
ICW
Global Issues
We have a library of resources related to issues that affect women living with HIV.

LATEST CAMPAIGN
Get Involved
We invite all self identifying women living with HIV to join us. We encourage and support women living with HIV to speak up at local and global levels to exchange ideas with other women living with HIV. Or become a representative and promote the rights of women living with HIV.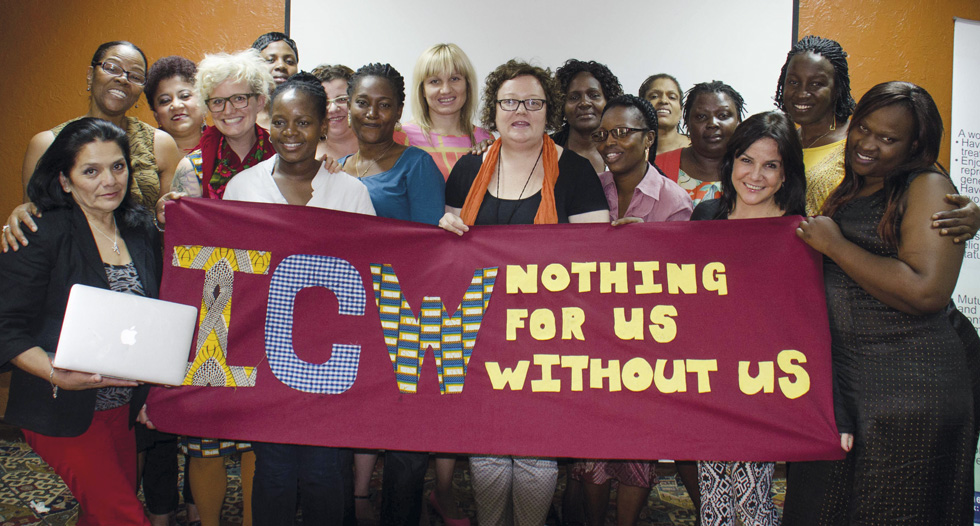 Videos
Watch more videos related to our organization and women living with HIV.
Association Tunisienne Prévention Positive: Candlelight 2016
Chapter of Young Women and Adolescent Girls (CYWAG)